Interested in Volunteering?
Lalmba is primarily a volunteer organization. The US-based directors are the only paid employees. All other administrative and medical staff, expatriate field and medical staff are volunteers. This has helped Lalmba accomplish a great deal on a small budget for over 50 years.
We always need dedicated individuals or couples interested in spending an extended period in Africa.  Please look over our list of Volunteer Positions.  If you qualify for one of these positions and can commit to at least 6 months, please fill out our online application to begin.
Lalmba works in remote areas and has very limited international volunteer opportunities. We frequently hear from great people who are looking for volunteer opportunities from 2 weeks to 6 months.
Please note, because of the nature of our organization and the work we do, we are only able to consider volunteers able to spend 6 months or more at our facilities in Africa. Please verify that you meet all of the qualifications for the position before applying.
If you're interested in volunteering stateside, we would love to talk to you about the ways in which you can help.  Please call us.
Current Openings
Recruiting now for:
Medical Director, Chiri Ethiopia
Project Director, Chiri Ethiopia
Public Health Director, Chiri, Ethiopia
Medical Director, Matoso, Kenya
Public Health Director, Matoso, Kenya

Our Volunteers Work In Concert With Our African Staff By:
Overseeing the programs: clinic operations, public health projects, orphan programs
Providing continuing education for our African medical staff
Training and equipping our African staff to take increasing management responsibilities
Acting as Personnel managers for up to 55 African staff
Communicating with the local community leaders and government officials
Ensuring that supplies are procured in a timely manner and that property and vehicles are maintained
Volunteer Benefits – No "Support Raising" Necessary
Although we do not offer salaries to those who volunteer in Africa, Lalmba does pay for all the costs of traveling to, working in and living in Africa. Lalmba will cover round trip transportation, room and board, life and health insurance, immunizations, visas and 30 days vacation per year. For volunteers serving two years in Africa, Lalmba will also provide round trip tickets to return to the U.S. (or your home country) for a visit at the end of the first year.
Who are our volunteers in Africa?
The volunteers we are seeking should have a sense of adventure and a good sense of humor. We hope to find individuals with a humanitarian or spiritual motivation for doing this important work. We are a small organization which takes our work seriously. Our motto has always been: "work hard and play hard". We think that both are important!
Our positions are all at top management level:
MD's, nurse practitioners, experienced nurses and Physician Assistants licensed to practice in the US, Canada, Europe or South America are needed for our Medical Director positions in both Ethiopia and Kenya.
Our Project Director position in Ethiopia requires a college degree and 3-5 years work experience, with an ability to manage multiple priorities and people.  This position requires a 2 year commitment.
An MPH usually fills our Public Health Director positions in Ethiopia and Kenya.  This position requires a 1 year minimum commitment.
How To Apply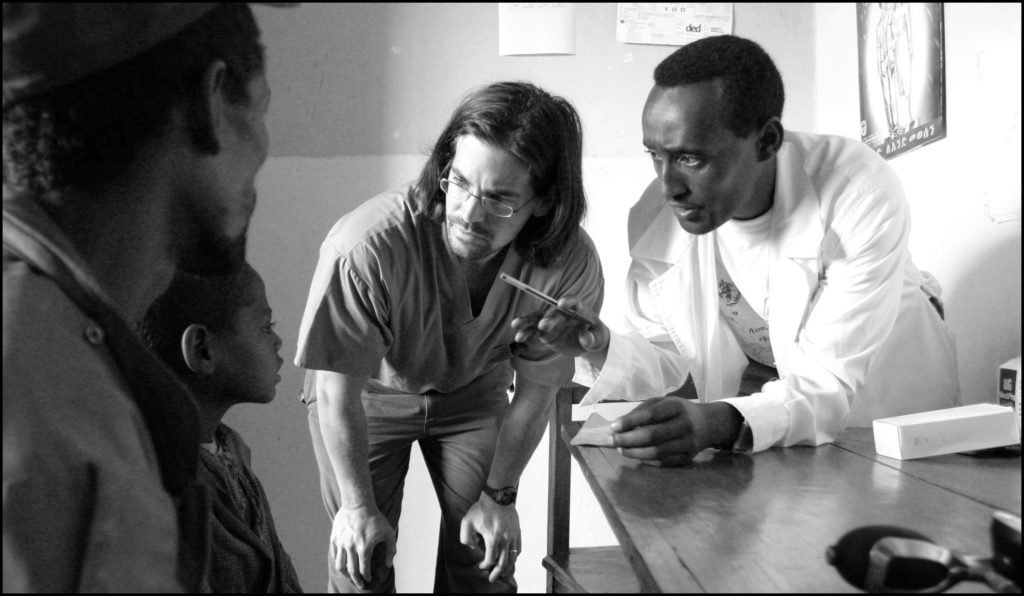 If you meet the qualifications for one of our positions listed above and can commit to embarking on this important life-saving work, please complete this brief application form:
Online Application Form
. Once we receive your application, we'll contact you.  The goal of our interview process is for us to learn a bit more about each other and for you to learn about the position. We will ask you about yourself to help us understand if this is the right fit for you – what you enjoy doing, what skills you have, why you want to do this type of volunteer work.  If we seem to be a good fit, we will invite you to come to Colorado to stay with us and have a personal interview.  We hope you like home cooking!
Volunteer