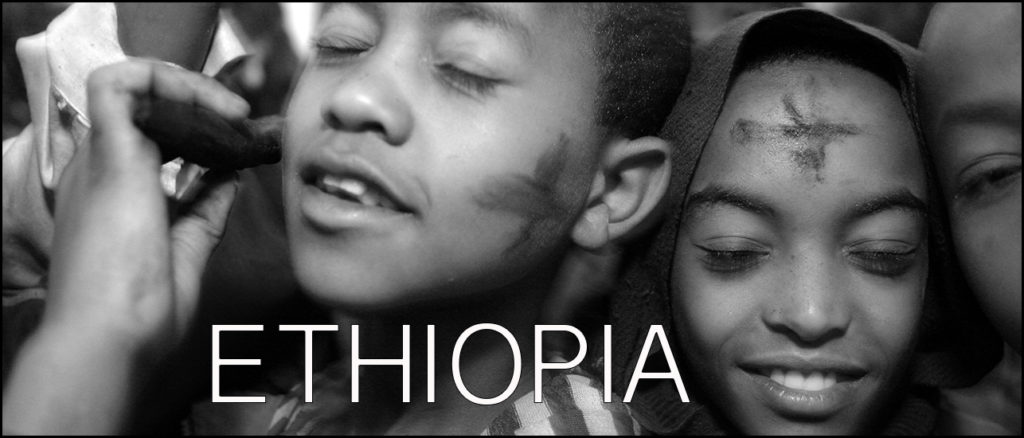 Our Ethiopian programs operate in one of the very poorest sections of the world. Some of our clients have never worn shoes, and many are malnourished. Tuberculosis, severe childhood malnutrition and complications during delivery are among the many life-threatening health issues we see on a regular basis.
---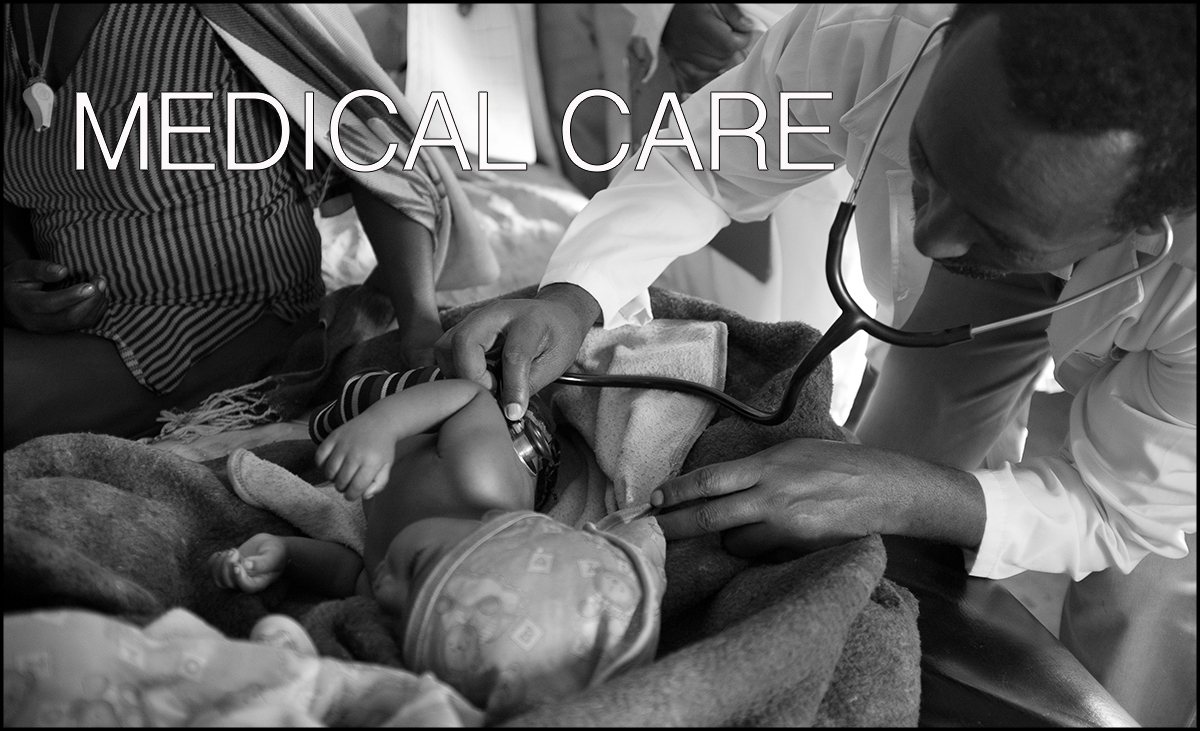 Chiri Health Center treats 100-140 people each day, from machete wounds to meningitis.  We serve a population of about 140,000.  We have very active tuberculosis, AIDS and anti-rabies treatment programs. We provide prenatal and postnatal care. Our small inpatient ward includes a room dedicated to severely malnourished babies.  1 in 10 women die in childbirth in this area, so we assist with difficult deliveries, and transport patients who need emergency surgeries.
---

Public Health teams take hands-on training and health education to neighboring villages.  Our teams hike through steep mountains to get to the hardest-to-reach places.   We collaborate with the government to train remote health care workers on good primary health care. We support the construction of latrines, use of WaterGuard and handwashing to reduce sanitation-related illnesses.  We teach the families of severely malnourished patients how to grow and cook good nutritious foods.  A group of Lalmba-trained volunteer women representatives take health teaching to their remote villages.
---

Our Reaching Children At Risk (RCAR) program provides school supplies, uniforms and school fees, as well as basic food staples, tutoring and medical care to 28 orphans who live with guardians in town.
The Chiri Children's Home provides for 15 orphans who have no family to care for them. One child came to the children's home after she was found sitting next to her mother who had collapsed on the side of the road. No one in Chiri knew this woman or her daughter, and the mother soon died at our health center. In times like these, Chiri Children's Home serves a great need.
Ethiopia