GIVE HOPE TODAY
Lalmba is recognized by the US government as a tax-exempt 501 (c) (3) organization.  Your information is confidential and will not be shared or sold.
---

 To make donations by check, send to Lalmba Association, 1000 Corey Street, Longmont, Colorado 80501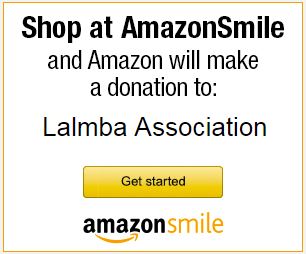 Amazon makes the donation, not you. 
If you've the time and the passion to know more, please call us. We'd love to personally tell you about this amazing work. 
303-485-1810
Feel free to give us a call! Hillary or Jeff will most likely answer the phone, depending on who is in the US and who is in Africa at the time. We can help answer any questions you have about Lalmba and provide information on how to place your donation.
Trade Your Car for an Ambulance!

We are now able to accept car donations, which we sell through our partner,
Cars for Charity
. The money from these donations will be used to help us buy new ambulances at our projects in Ethiopia and Kenya. In Africa, we use Land Cruisers for our vehicles because they are rugged enough to handle the long drives and rough roads. But even the most sturdy vehicle breaks down over time under these conditions.  And after 16 years in Ethiopia and 30+ years in Kenya, we desperately need to replace our vehicles to continue to provide life-saving services to the poor. If you have a vehicle you would like to donate, please let us know or contact
Cars for Charity
directly and let them know that you would like your donation to go to Lalmba

  
http://carsforcharity.net/
Recurring donations can be set up through COLORADO GIVES
GIVE