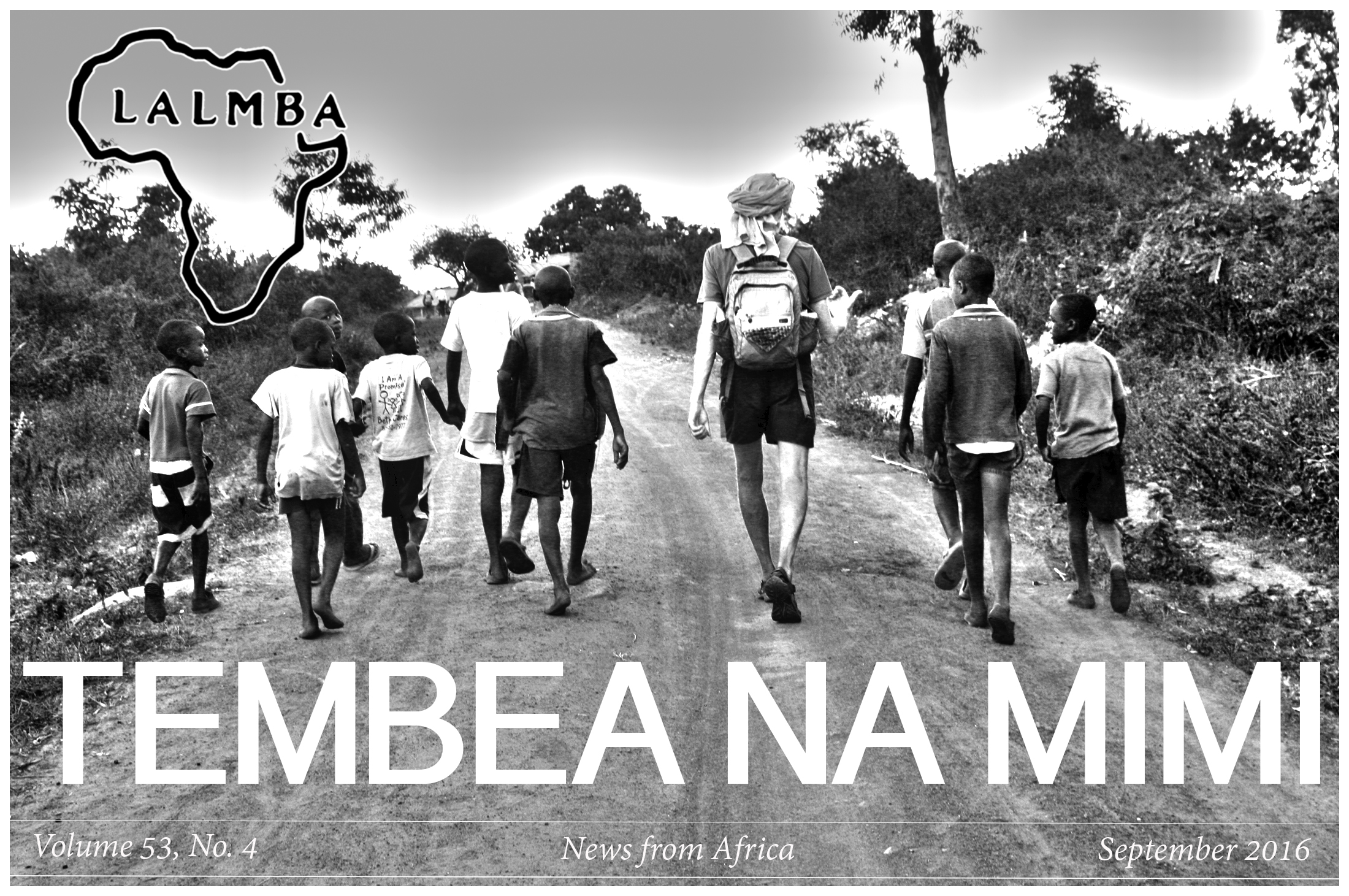 Long strenuous journeys have the ability to transform the human spirit, and alter the course of life. In Lalmba's annual walking journey, Tembea Na Mimi (Walk with Me), we seek out a walking adventure to raise awareness for our work serving the poor. This year, I will be there in Africa with our African friends, walking alongside them in honor of Lalmba's 53rd anniversary, and in solidarity with those who must walk great distances to receive medical care.  Perhaps you will consider joining us by lending us your support.  Let me introduce you to our friends in Africa who will be 'walking with me' for Lalmba next month.
First, a few you already know.  Within the last year, we introduced you to several children who inspired us  with their remarkable walking journeys for survival.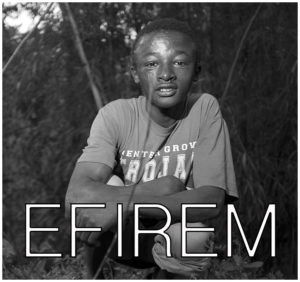 There was Efirem, who was sent away by an uncaring and domineering stepmother who feared his epilepsy. 9 years old and rejected by his family, he walked away, heading north, and after about 6 hours of walking, he came to a town.Efirem lived for some time on the streets, and ended up with a foot infection that left him near death.  If not for a good Samaritan who brought him to the gates of Lalmba, Efirem's sad story would have ended there.   But today, Efirem is going to school, he receives medication for his condition, and he lives with a loving foster family, whom Lalmba supports with supplemental food.  And he wants to become a doctor, like Dr. Bob, the American volunteer who saved his life.
"The hardest walk is walking alone.  But it's also the strongest."
---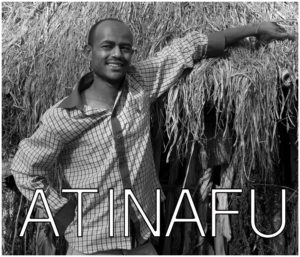 Then there was Atinafu, who was orphaned at the age of 4 when his parents died of tuberculosis. Atinafu soon became sick with TB himself. On the recommendation of an uncle, Atinafu set out alone on a 12-hour journey over mountains and through frightening forests, crossing rivers, to a distant town where rumor had it a clinic existed.  He found Lalmba by asking passersby for directions and once there, he received the life-saving treatment he needed.  Today, Atinafu is Lalmba's Assistant General Manager.  His 12-hour walking journey as a little boy saved his life.  Now he helps Lalmba save the lives of others.
---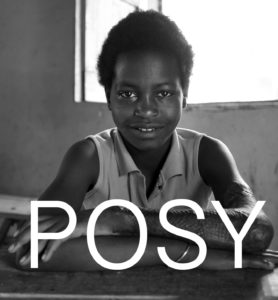 Remember Posy? Posy was 5 when her father walked her away from her home in southern Ethiopia and abandoned her in Chiri, a hundred miles away. The journey took days, and when I asked her if she remembered walking that distance, she simply lowered her head and cried.  Of course she remembers; she'll never forget.
"I amble, therefore I am."
All these stories began with a long, arduous walk.  For many living in extreme poverty in the remotest corners of the world, such walks are necessary to reach modern health care.  We look at these children and we think, how heroic! Bravery in the face of adversity, and all that.  But when I think about them, their little faces crumpling the moment they took the first steps away from their home and realized the true extent of their solitude, I don't see a "stiff upper lip" and a stoic stride.  I see broken hearts and imaginations filled with terror.  But I like silver linings, and if a journey can be a metaphor for life, the path these children travelled has led them to a loving Place of Hope.
This is the purpose of Tembea Na Mimi, to further awareness about the Posys, Efirems, and Atinafus of this world. It was the search for health care that introduced each of them to us, and so we honor the walks they took as little children, as we walk from our project sites in Africa to the nearest hospital.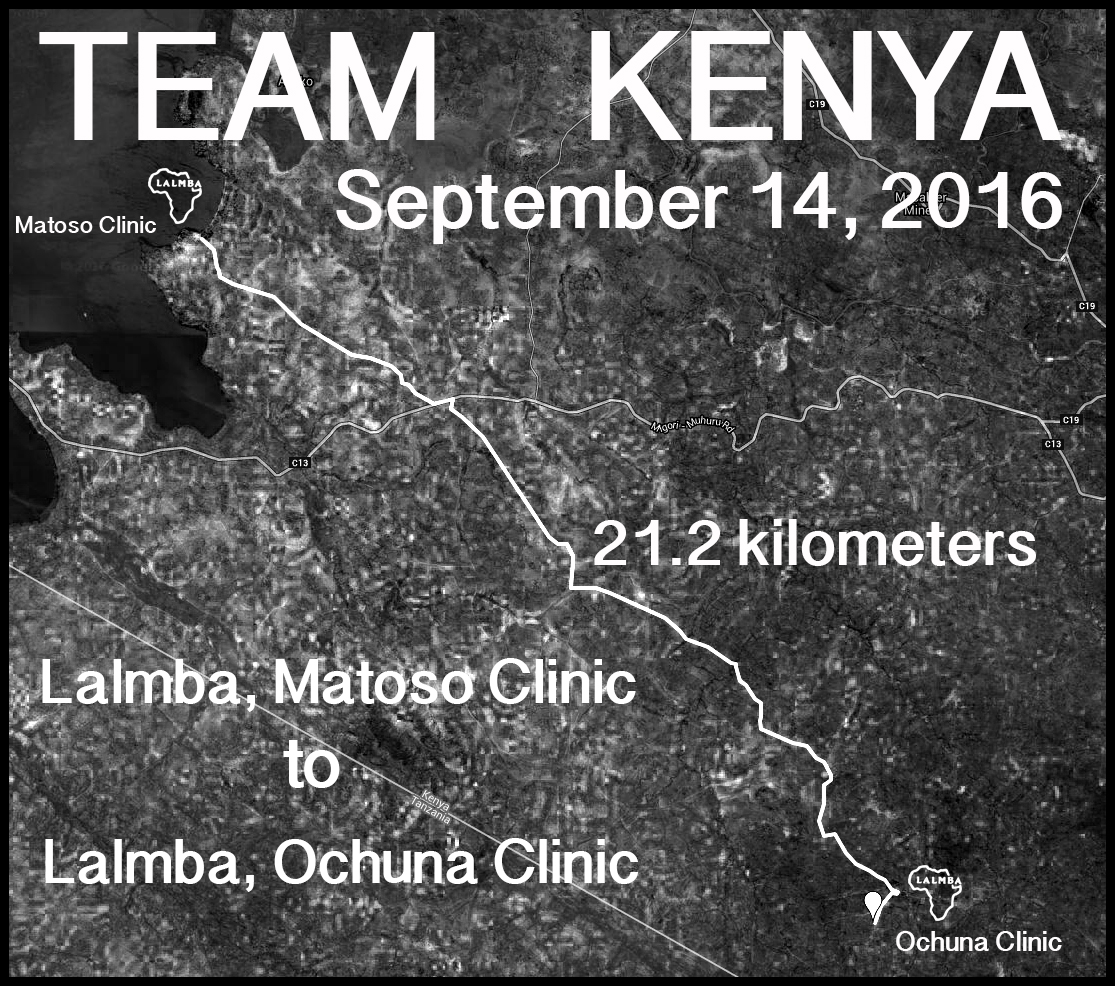 In Kenya, a team of us will walk from our main health center in Matoso to our satellite clinic in Ochuna, near the Tanzania border.  Consider sponsoring a member of the team that will walk with me on September 14, a 21.2 km trek bridging the distance between our 2 clinics.
---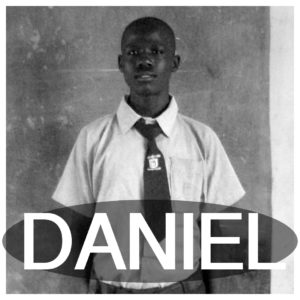 Daniel was "among the most vulnerable of orphans who lost hope in life. His father was attacked by some robbers on his way home; he was beaten and finally was dropped in water. This incident occurred 2 days after his mother had delivered her second child and when Daniel was only 2 years old."  Today, Daniel is in 10th grade and aspires to go to college. He says that now, 14 years after losing his parents, he feels like other children who have parents; with Lalmba he has support to help him when he falters.
---
Emmilly and her 10 siblings lost their father to HIV when she was just 5. Her mother kept the family alive by selling fish in the market. School would not have been an option if not for Lalmba's support. Just last year, Emmilly received a scholarship for high school. She's an excellent student and hopes to join the Kenyan armed forces after completing high school.
---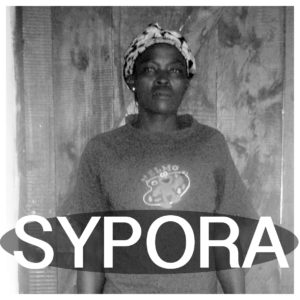 Sypora says she's very happy about being on the Tembea Na Mimi team and is ready to walk for Lalmba. Lalmba helped put her 8 children through school after her husband died. She also received one of our coveted microloans to set up a stand selling produce, fish, and handmade ropes in the market.
---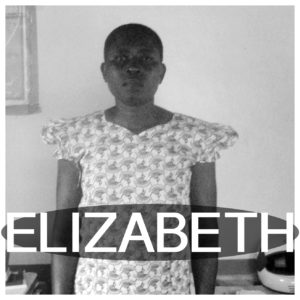 Up until very recently, Elizabeth felt desperate about her children.  She was catching small fish from the lake to feed them, but they were still hungry and she couldn't afford to send them to school. Her children, now enrolled in Lalmba's RCAR program, are better nourished, healthier, and receiving an education!
---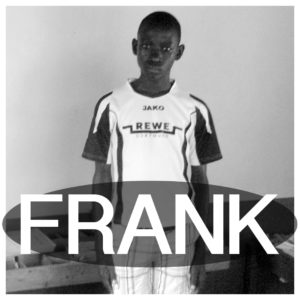 We're going to let Frank set the pace for this walk. I imagine he's going to be a fast walker, as he's very motivated to support Lalmba. Lalmba is, after all, his family. He has lived in Lalmba's Ongoro Children's Home since he was 7.  He sent this message recently, "God bless you as you prepare  to do 'walk with me' in Kenya."  Thank you, Frank. I'm truly blessed to be able to walk with you!
---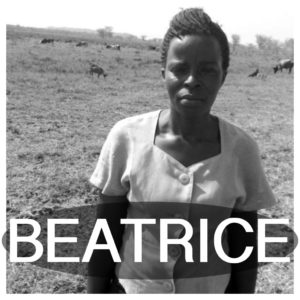 In her own words: "I, Beatrice, come from Othora village 5km away from Matoso.  I first visited (Lalmba) clinic several years ago when I was suffering from malaria and was taken there by my husband. I have always visited and bring my family to your clinic whenever they fall sick.  I delivered one of my babies there, and was also one time transported to Migori by Lalmba for another delivery. May God bless the work of your hands."
---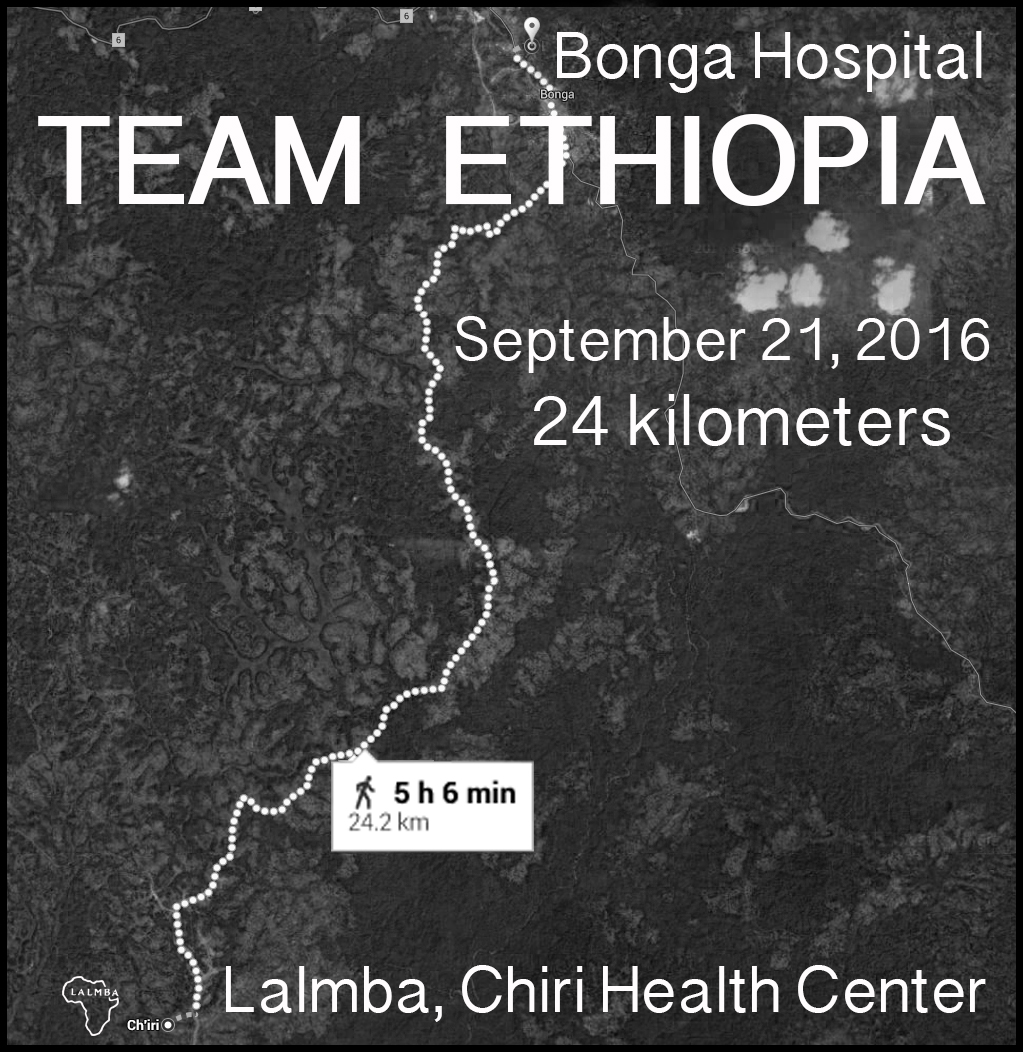 A week later, in Ethiopia, a different team, which includes Lalmba's Board Chairman, Rob Andzik, and me, will walk 24 km from our project in Chiri to Bonga Hospital, the nearest referral hospital. Before Lalmba came along, Bonga Hospital was the only place to receive health care in the region, and many patients made painful and perilous journeys there.  We honor them by following their path.
Meet the rest of the team who will walk with me in Ethiopia. You've already met Efirem, Atinafu, and Posy.  Now meet the others.
---
Tariku, age 13, has lived in Lalmba's Chiri Children's Home since he was 9, after losing both his parents.  When he arrived at Lalmba he was malnourished and not going to school.  Today, he is ranked 2nd in his class and he dreams of becoming an engineer.
---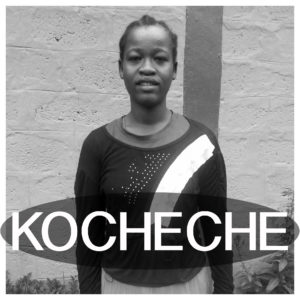 Kocheche is 15 years old and in the 8th grade. After Kocheche's parents passed away, she went to live with her godmother, who arranged for Kocheche to marry an older man when she was only 11.  When local officials heard what was to happen, they removed her from her home and brought her to the Chiri Children's Home, where today she is one of the top 10 students in her class and hopes to become a doctor.
---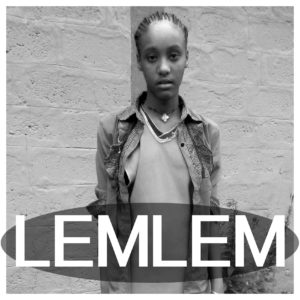 Lemlem is 13 years old and in the 6th grade.  She has no memory of her parents, who died when she was just an infant. Today she and her siblings live with their uncle, who is very poor, but kind and good, and wants the best for the children.  He came to Lalmba after realizing he couldn't afford to feed and send 4 children to school. Today, Lemlem and her siblings are enrolled in Lalmba's RCAR program and are thriving.  Lemlem too wants to become a doctor.
---
Tesfay is also in Lalmba's RCAR program. He's 17, in the 7th grade, and performing exceedingly well for having missed many years of education.  4 years ago he became very sick, and arrived at the Chiri Health Center for treatment wearing nothing but shreds for clothes.  After learning his story – he lost his parents at a young age, was cared for by an older sister and her husband, and was unable to afford school – our team enrolled him in our program to receive nutrition supplements, health care, and help with school fees.
---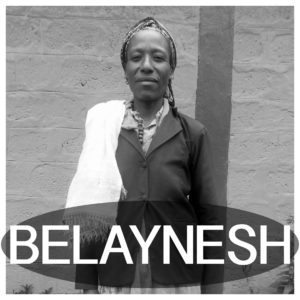 Belaynesh has a remarkable story. As a young adult she developed psychological problems, which rapidly progressed and left her homeless and the talk of the town. She talked to herself and harassed people on the streets and in the market. She was considered crazy. And for years she lived that existence, a dirty and wretched bag lady. Until one day, while at the market, she startled a mule which kicked her in the head. She was brought unconscious to our health center, where she stayed for many days. Our medical director treated her psychosis with anti-psychotics, and miraculously she recovered . . . not only from her head wound, but her mental disorder stabilized too and for the first time in many years she was able to have a conversation.  Her recovery inspires us, and today, we're happy to say that Belaynesh is now an employee of the Chiri Health Center; she works as a cleaner and tends the gardens.  And she now also has a young daughter who is the joy of her life.
---
Have you ever thought about what it would be like to live in a world without paved roads and Fords? What it would be like to endure a 6-hour journey by foot or donkey while in labor, or with a machete wound, a broken limb, malaria, or typhoid?  How far is your hospital from your home? If you had no car could you walk there? Could you do it while sick? There's really only one way to know, and that's to do it!   Or, lend us your support as we do it for you.
Sponsor us as we walk for better health care this Tembea Na Mimi.
---